Published: Friday, October 16, 2020 11:42 AM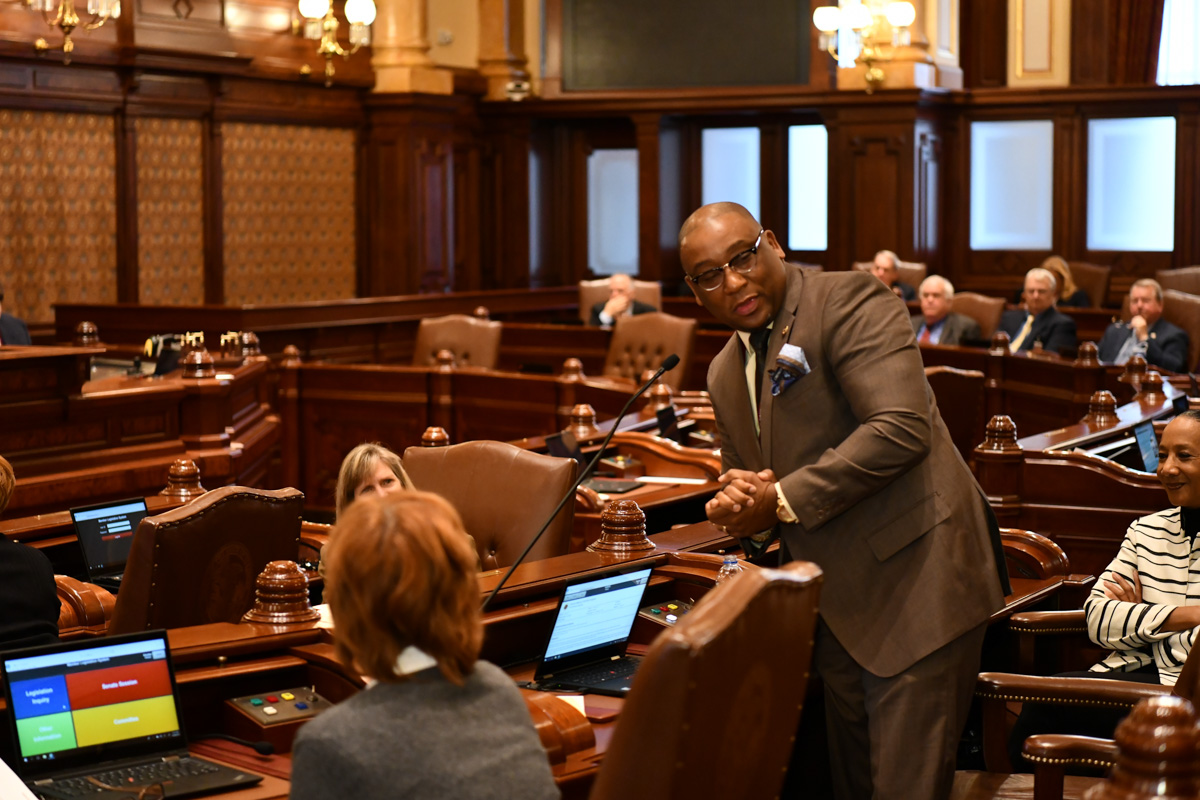 EAST ST. LOUIS – In response to this Saturday's National Move Over Day, State Senator Christopher Belt (D-Centreville) is raising awareness of Scott's Law, which requires drivers to move into another lane to protect first responders.
"When first responders are stopped to help people, they should not have to worry about drivers hitting them," Belt said. "It needs to be a habit for drivers to move over once they see flashing lights on the side of the road in order to protect the people who are potentially trying to save someone's life."
Scott's Law, also known as the "Move Over Law," requires motorists to yield to moving emergency vehicles, including highway maintenance vehicles, displaying oscillating, rotating, or flashing lights. Additionally, Scott's Law requires a driver to change lanes, if safe to do so, or reduce speed and proceed with caution when approaching a stationary emergency vehicle displaying flashing warning lights.
Scott's Law was enacted in memory of Lieutenant Scott Gillen of the Chicago Fire Department who was struck and killed in 2000 by an intoxicated driver on the Dan Ryan Expressway.
In 2019, additional protections for first responders were signed into law. Belt supported Senate Bill 1862 that strengthened the existing provisions of Scott's Law by:
Increasing the minimum fine for a Scott's Law violation without damage or injury from $100 to $500
Making a Scott's Law violation that results in damage to a vehicle a Class A misdemeanor
Making a violation that results in injury or death a Class 4 felony
Adding a Scott's Law violation to the list of aggravating factors that may be used in sentencing for reckless homicide
Increasing the penalty for a reckless homicide conviction based on a violation of Scott's Law that results in the death of firefighter or emergency medical services personnel to a Class 2 felony from a Class 3 felony
Applying Scott's Law to the requirements for approaching any disabled vehicle
Category: Press Releases