Published: Thursday, February 18, 2021 02:48 PM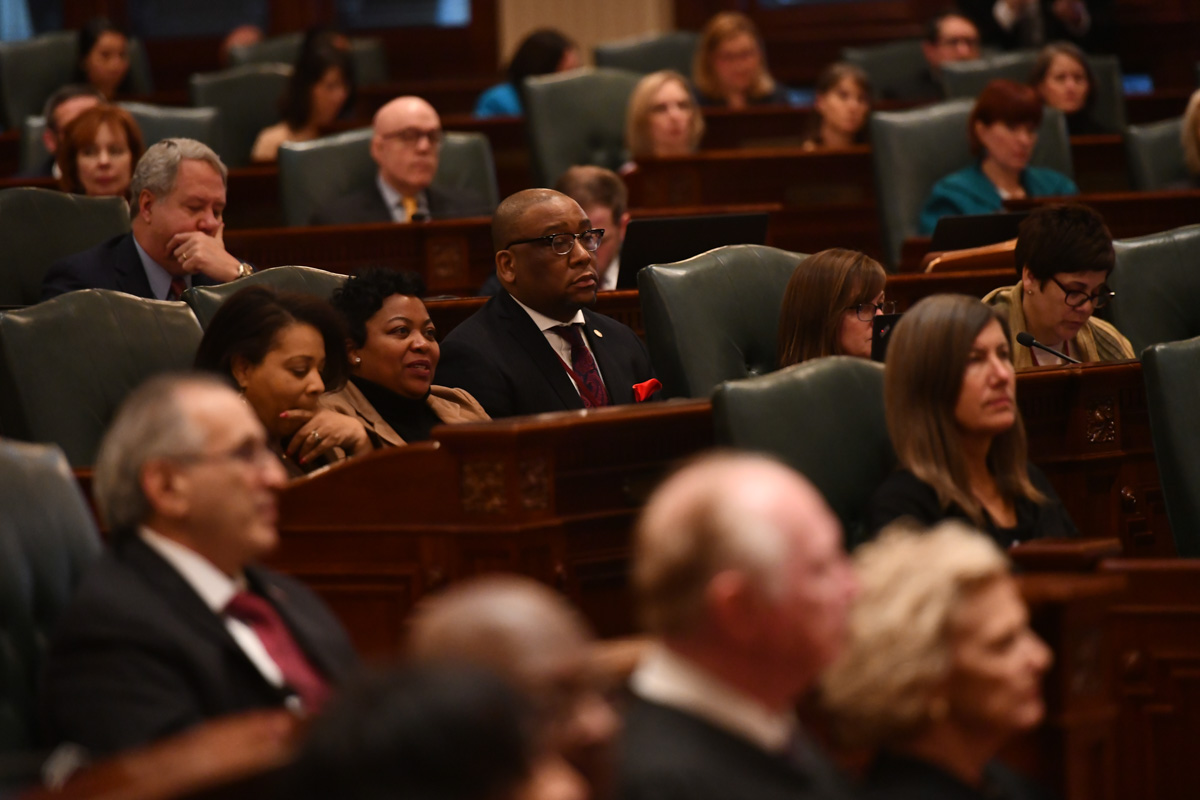 BELLEVILLE – With Illinois' vaccination efforts in full swing, State Senator Christopher Belt (D-Centreville) was joined by Governor J.B. Pritzker Thursday to tour a Metro East mass vaccination site located in the Belle-Clair fairgrounds.
"Eventually more than a thousand people who live in the Metro East will be able to roll up their sleeves for their vaccination shot, thanks to this site," Belt said. "As more vaccines are brought into our state, this number will only grow, and I believe sites like these will be key to ending this public health crisis."
The drive-thru site, located at Belle-Clair Fairgrounds & Expo Center, 200 South Belt East, Unit #2650 in Belleville, is the second-largest site in the state and will play a vital role in the state's vaccine rollout.
"This proves that there is light at the end of the tunnel, but we will only reach that if people get vaccinated as soon as they qualify," Belt said. "In the meantime, we must continue to wear our masks and socially distance. It's vital for the health and safety of our community."
The site opened on Feb. 1 and will be open Monday-Saturday, 8 a.m. to 8 p.m. All vaccinations are by appointment only. To sign up for a COVID-19 vaccine in St. Clair County, click here, or call 618-825-4447. The line is open Monday-Friday from 9 a.m. to 3 p.m.
Category: Press Releases