Published: Thursday, March 04, 2021 02:44 PM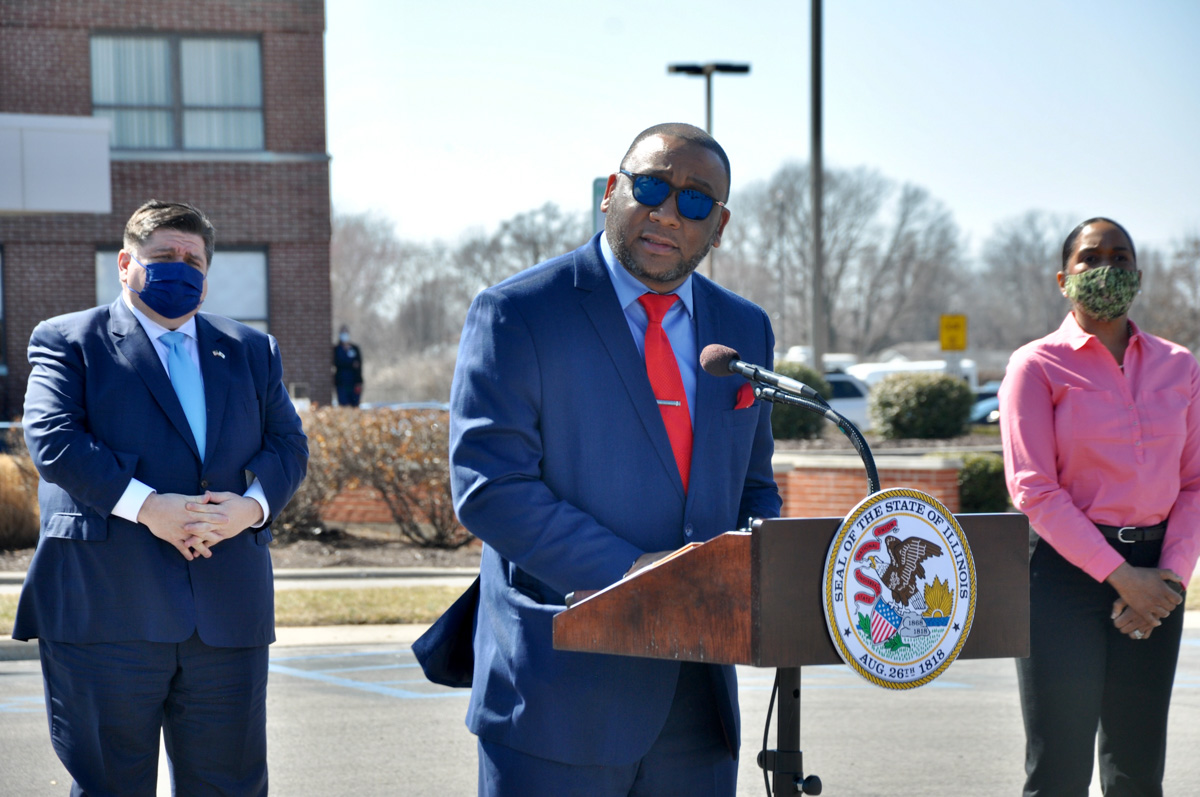 EAST ST. LOUIS – State Senator Christopher Belt (D-Centreville) was joined by Governor JB Pritzker Thursday to speak about the comprehensive criminal justice reform package signed into law last month.
"Although these reforms should have happened long ago, this is still a remarkable first step in creating fundamental change in our state," Belt said. "I'd like to thank the governor for visiting the 57th District to show his support for this landmark legislation in communities that will feel the effects of this legislation most."
Following months of public testimony in numerous Senate committee hearings, the new law was written in the months following the tragic death of George Floyd and in response to the nationwide calls to address structural racism in the United States.
Belt, along with other members of the Illinois Legislative Black Caucus, created a four-pillar policy approach to address the issue. The four pillars resulted in legislation to address criminal justice, health, education, and economic access– which was sponsored by Belt.
"This law will lead to increased accountability and transparency for law enforcement," Belt said. "I'm proud that Illinois has taken this step toward justice and progress."
The provisions of the law include better police training and accountability, a ban on the use of chokeholds, increased training in crisis intervention and more mental health screening for officers. "The law also replaces Illinois' cash bail system, which often traps the poor in jail, with a pretrial detention system based on risk of flight and danger to the community."
The measure was signed into law late last month. Many provisions will phase in over time or be enacted after a transitional period in the coming years. Body cameras for law enforcement will become mandatory by 2025. Additionally, bail reforms take effect January 2023.
Category: Press Releases