Published: Thursday, April 01, 2021 08:57 AM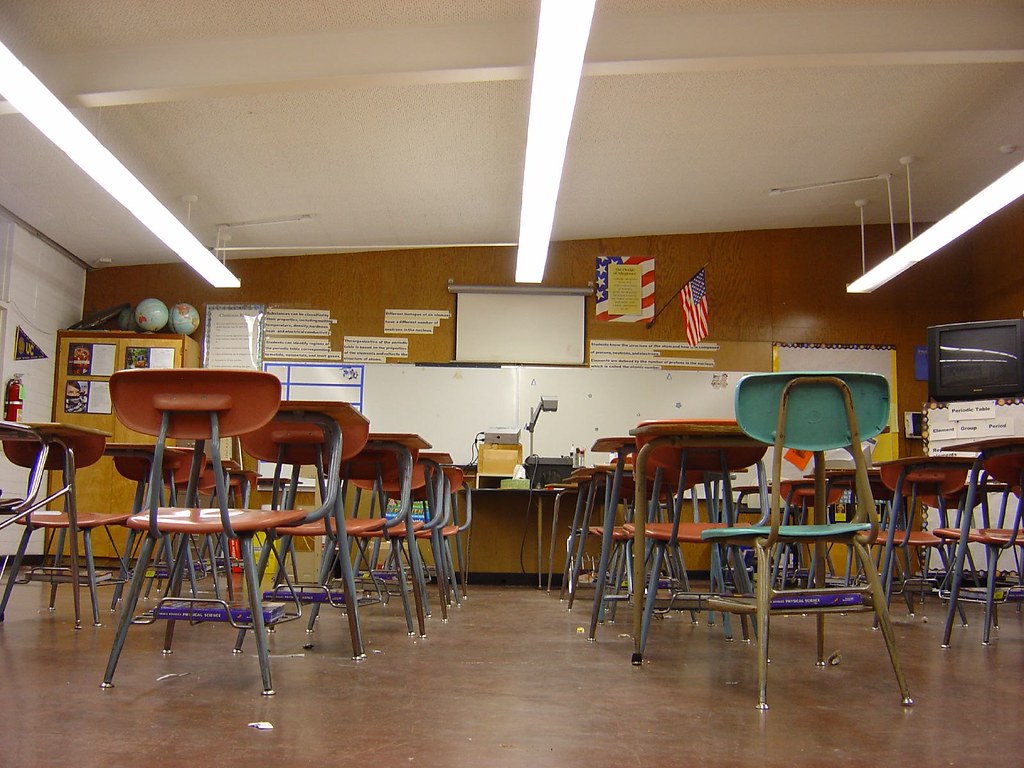 CENTREVILLE – State Senator Christopher Belt (D-Centreville) is announcing that school districts in the 57th District will receive an estimated $211.3 million in additional funding to help address the many challenges presented by the COVID-19 pandemic.
"As chairperson of the Senate Education Committee, I've seen firsthand the lengths schools have gone through to make sure students receive the best education possible during this health crisis," Belt said. "This money will help not only students and their teachers get back to our new normal, but parents as well."
The funding comes as part of the most recent federal COVID-19 relief packages. Schools, students and parents have overcome challenges that no one could have imagined before the pandemic began, including remote and hybrid learning, digital connection issues, new processes for receiving state and federal aid that normally flow through schools, and more.
Local school districts are set to receive the following estimated amounts:
• Venice Community Unit School District 3 - $1,370,088
• Granite City Community School District 9 - $28,344,741
• Madison Community Unit School District 12 - $7,070,958
• Lebanon Community Unit School District 9 - $3,299,527
• Freeburg Community Consolidated School District 70 - $889,924
• Freeburg Community High School District 77 - $529,716
• Shiloh Village School District 85 - $804,356
• O'Fallon Community Consolidated School District 90 - $3,431,645
• Pontiac-William Holliday School District 105 - $1,410,137
• Grant Community Consolidated School District 110 - $2,102,013
• Wolf Branch School District 113 - $768,982
• Whiteside School District 115 - $3,472,358
• High Mount School District 116 - $1,656,848
• Belleville School District 118 - $14,266,160
• Belle Valley School District 119 - $3,188,119
• Smithton Community Consolidated School District 130 - $498,118
• Millstadt Community Consolidated School District 160 - $780,127
• Harmony Emge School District 175 - $2,464,742
• Signal Hill School District 181 - $1,217,988
• Cahokia Community Unit School District 187 - $39,296,338
• Brooklyn Community Unit District 188 - $2,327,659
• East St Louis School District 189 - $78,670,909
• Belleville Township High School District 201 - $11,129,782
• O'Fallon Township High School District 203 - $2,340,947
The majority of the funding comes from the American Rescue Plan, which gives local schools a great deal of flexibility in how they can use the money over the next 3 ½ years. At least 20% of the funding must be used to address learning loss, but beyond that, school districts can use the money to address many different issues and costs. For example, it can be used to better equip schools for safe learning, to prevent layoffs, to address students' social and emotional needs, to fund summer programs, or to ensure all students have access to reliable Wi-Fi and technology.
The State Board of Education, in collaboration with other state agencies that address education, has produced a guide for local school districts to help them decide how to best use their resources. While the guide and other state-sponsored services are completely voluntary, the state aims to support local districts during this difficult time.
"I'd like to thank everyone for their exceptional work over the past year," Belt said. "We've asked so much of our families and teachers. This funding ensures we hold up our end of the bargain."
In total, Illinois received nearly $7 billion to support local school districts.
Category: Press Releases