Published: Monday, November 01, 2021 09:01 AM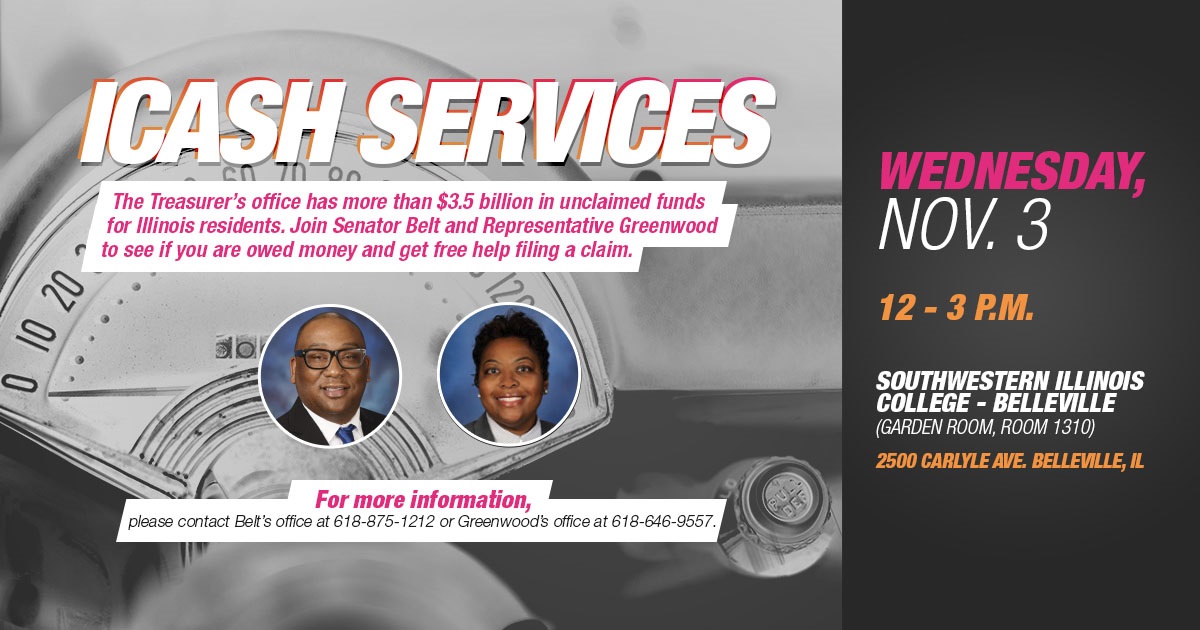 EAST ST. LOUIS – State Senator Christopher Belt (D-Swansea) and State Representative LaToya Greenwood (D-East St. Louis) are partnering to bring the treasurer's office to the Metro East for an I-Cash event in Belleville Wednesday.
"I-Cash events provide easy and free access to filing claims to recover owed money," Belt said. "I encourage Metro East residents to come out and take advantage of this event to make sure that they are not missing out on what could be theirs at no cost."
The free event is Wednesday, Nov. 3 from 12-3 p.m. at Southwestern Illinois College – Belleville, located at 2500 Carlyle Ave. in the Garden Room, room 1310.
Representatives with the treasurer's office will be available to check if residents should be owed any of the $3.5 billion in unclaimed property. Hundreds of people each year learn through the I-Cash program that they had money from old bank accounts, life insurance policies or other financial institutions that they had yet to collect.
If residents have questions about the event, Belt urges them to contact his office at 618-875-1212 or Greenwood's office at 618-646-9557.
Category: Press Releases