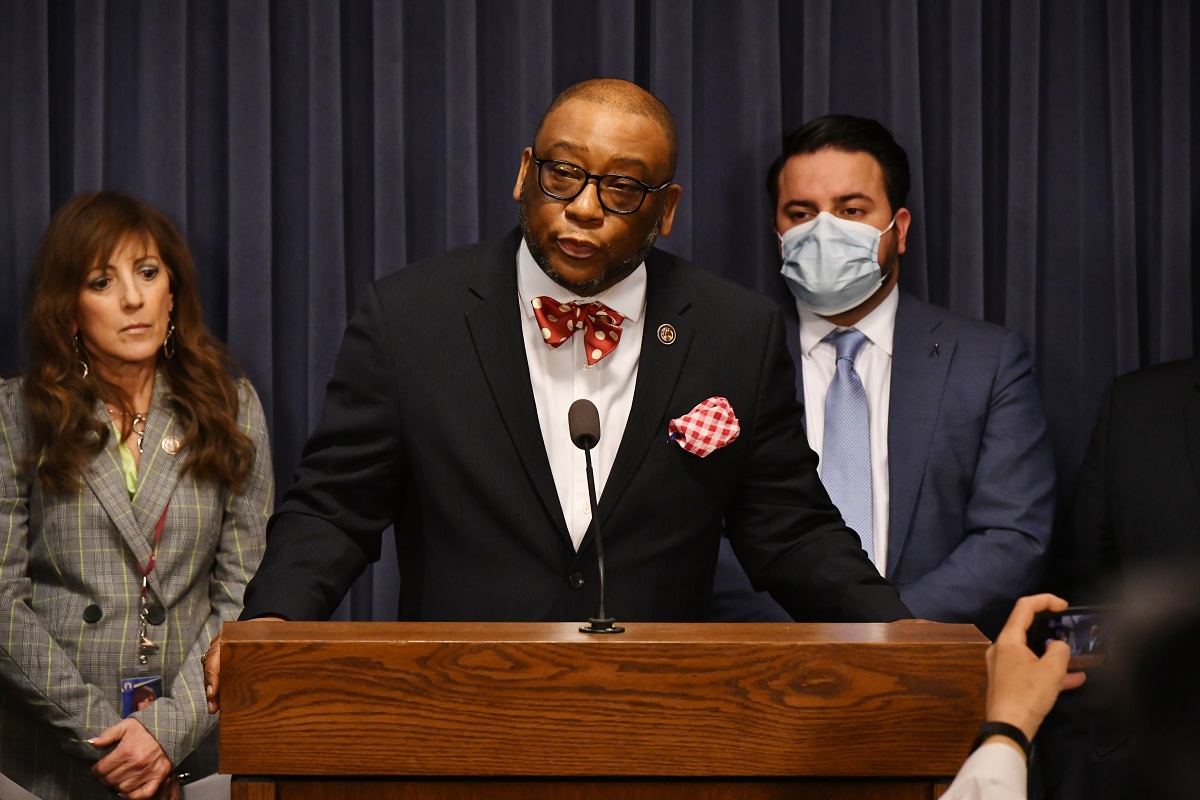 SPRINGFIELD – To benefit communities across the state, the Illinois Senate Democratic Caucus unveiled a $1.8 billion tax relief plan to put money back in people's pockets in a responsible, equitable way, including a proposal championed by State Senator Christopher Belt (D-Swansea) that would provide relief to working families.
The plan outlined Friday addresses inflation and the rising prices at the pump by suspending the 1% state grocery tax and the state's portion of the gas tax increase for six months. Parents could see additional relief at the store from Aug. 5-Aug. 14 thanks to a plan to also wipe out the state sales tax on clothing, shoes and school supplies to give consumers an economic boost as they go back-to-school shopping.
"I have been a firm supporter of a tax holiday to ease the burden on families as children return to school," Belt said. "I hope our friends from across the Mississippi will travel to the Metro East to take advantage of this ten day proposal. I urge them to come on over and support our small businesses and help boost our economy."
Additionally, the plan would directly deliver relief checks valued at $100 per person and $50 per child to state taxpayers making $250,000 individually or $500,000 jointly – sending money to 97% of taxpayers. A household of four could see a $300 check. Taxpayers could also see an additional $300 property tax relief check – a proposal mirrored after Governor JB Pritzker's budget proposal.
The comprehensive proposal also includes expanded economic aid for lower-income workers and increased tax credits for teachers and volunteer first responders. According to the National Fire Administration, nearly 70% of Illinois' fire departments are volunteer. Belt's initiative – which is part of the outlined proposal – would give volunteer firefighters and EMS personnel a tax credit of up to $500 for a year in which they served at least nine months in a volunteer capacity.
"Men and women in our state risk their safety for our communities without pay as volunteer firefighters and emergency medical service personnel," Belt said. "That's why it was clear an initiative to get more people to join our volunteer fire departments and encourage more long-term volunteers is vital for our communities. These people put their lives on the line each day– the least we could do is provide them with a thank you."
Senator Belt is working with his colleagues to vote on the measure – Senate Bill 1150 – by the planned April 8 adjournment.