Published: Tuesday, August 09, 2022 08:29 AM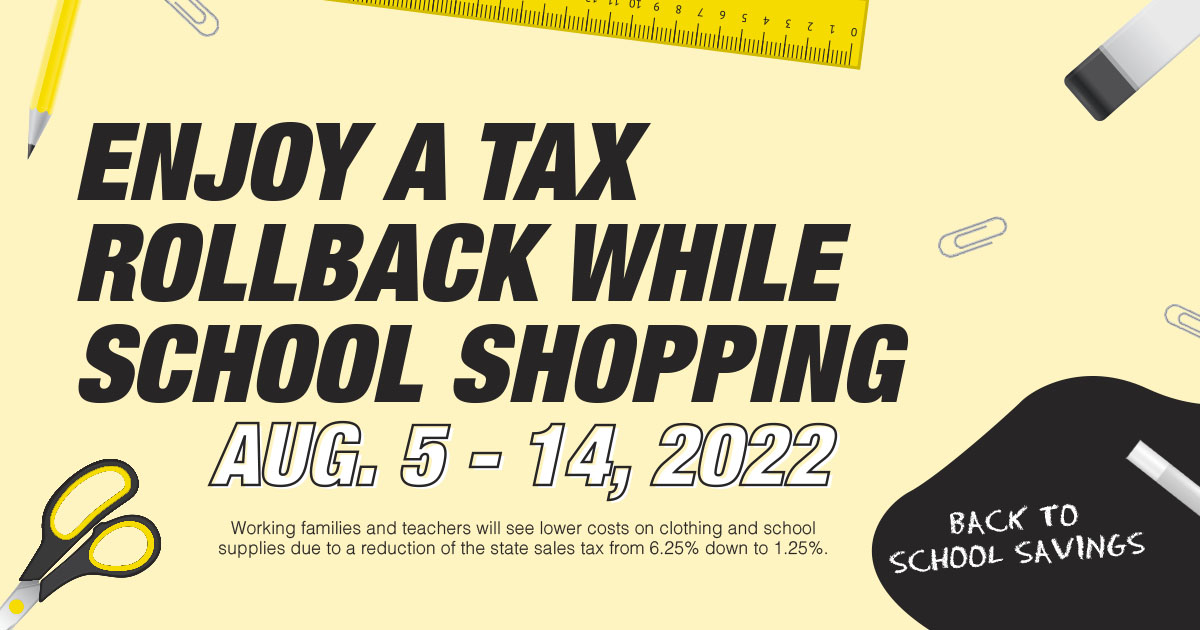 EAST ST. LOUIS – With support from State Senator Christopher Belt, Illinois has enacted a 10-day tax holiday on school supplies starting today, Aug. 5 through 14, and working families and teachers can expect to have reduced shopping costs ahead of the upcoming school year.
"Lowering the tax rate on school supplies for families and educators removes a burden when trying to prepare students for the academic year," said Belt (D-Swansea). "The tax holiday will help relieve residents of some financial costs due to inflation."
The law lowers the state tax rate on school supplies and eligible clothes and footwear from 6.25% down to 1.25% for 10 days from Aug. 5 to Aug. 14, 2022.
"I encourage residents to take advantage of the savings and consider shopping at locally-owned businesses whenever possible," said Belt.
Public Act 102-0700 took effect on April 19, 2022 and was fully implemented with the Fiscal Year 2023 state budget on July 1, 2022.
Category: Press Releases