Published: Saturday, April 11, 2020 11:33 AM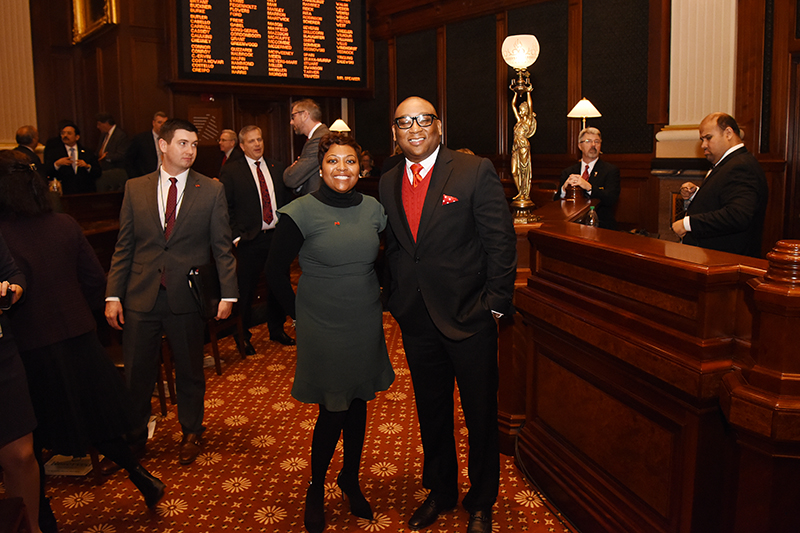 EAST ST. LOUIS – Building on robust efforts to address the health and safety of residents in the metro east during the COVID-19 pandemic, State Senator Christopher Belt, D-Cahokia, and State Representative LaToya Greenwood, D-East St. Louis, announced the opening of a COVID-19 testing site in East St. Louis.
"This pandemic has exposed the harsh and grim reality of subpar healthcare that has led to glaring comorbidity rates for citizens residing in impoverished communities, particularly for African Americans. Access to quality healthcare must be a right of every single person in this country, no matter what their socioeconomic status or zip code." said Senator Belt.
Through a partnership with Southern Illinois Healthcare Foundation system, the metro east region will have three testing locations, which will offer up to 470 swabs per day early next week. The swabs will be sent to Anderson Hospital in Madison County for testing.
State Representative Greenwood said, "The Governor listened to our request and he answered in making sure the citizens in East St. Louis and the surrounding communities received the necessary resources in obtaining access, testing and treatment during this crisis."
For more information or access to additional resources, please contact Rep. Greenwood's district office at (618) 646-9557 or email This email address is being protected from spambots. You need JavaScript enabled to view it..
Category: Press Releases