Published: Wednesday, June 10, 2020 11:11 AM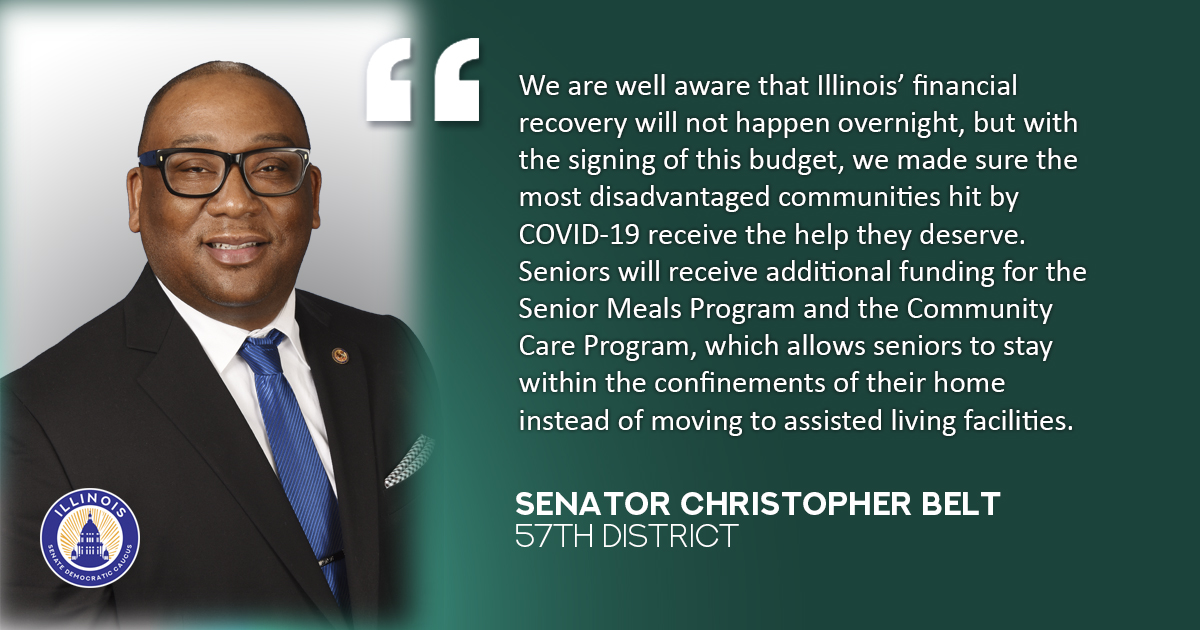 EAST ST. LOUIS – State Senator Christopher Belt (D-Centreville) released the following statement after Gov. JB Pritzker signed a budget that supports the most vulnerable populations and helps people impacted by COVID-19:
"We are well aware that Illinois' financial recovery will not happen overnight, but with the signing of this budget, we made sure the most disadvantaged communities hit by COVID-19 receive the help they deserve. Seniors will receive additional funding for the Senior Meals Program and the Community Care Program, which allows seniors to stay within the confinements of their home instead of moving to assisted living facilities.
"Additionally, more than $200 million is set aside to help businesses effected by COVID-19 in downstate communities. Also, people who have been laid off will receive more help from the Department of Employment Security to help address the challenges with the unemployment system. This is a great first step toward our state's financial recovery."
Category: Press Releases