Published: Thursday, August 22, 2019 10:00 AM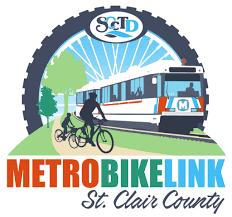 St. Clair County – State Senator Christopher Belt (D-Centreville) recently announced a $200,000 grant to construct a 1-mile bike path that will provide accessibility for St. Clair County bikers.
"This bike path will not only provide great recreational opportunities for residents, but it will also increase the eco-friendly transportation options in our district," Belt said. "I am glad to see the state investing in the Metro East area."
The bike path will run along Old Collinsville Road and connect to the bike trail from Lebanon Avenue to Rand Lane.
"Bike path projects are excellent investments in safe transportation, creating jobs, boosting local economic development efforts, and improving local and regional recreation opportunities," said Governor JB Pritzker. "Trails are great places for bike riders, hikers, joggers and families to enjoy spending time outdoors in our beautiful state."
Read more: Belt Announces $200K Grant for St. Clair County Transit District Trail
Category: Press Releases