Published: Thursday, October 03, 2019 01:33 PM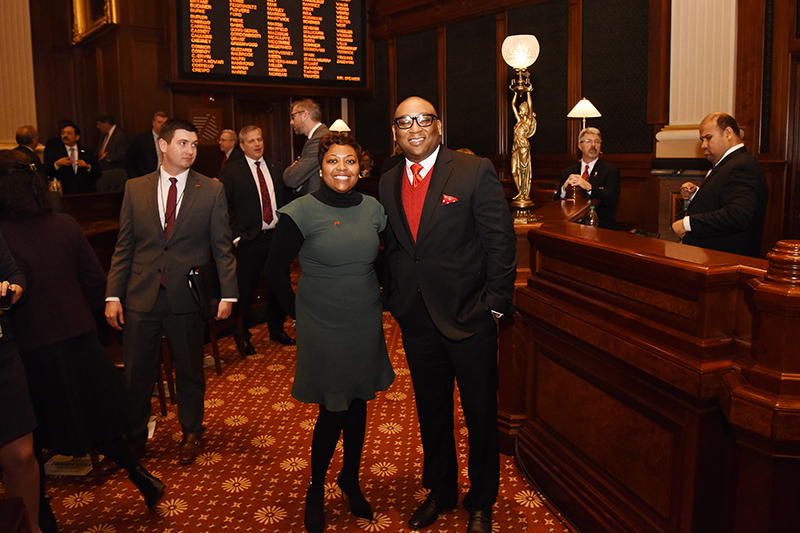 EAST ST. LOUIS – State Senator Christopher Belt (D-Centreville) announced today that a temporary express driver services facility opened today at the East St. Louis Community College Center.
The previous East St. Louis Driver Services facility is temporarily closed due to air quality concerns. Belt and Representative Latoya Greenwood worked with Secretary of State Jesse White to arrange a safe alternative location in a timely manner.
"I would like to commend the East St. Louis Community College Center for providing accommodations to enable driver services to stay within the community, Belt said. "The wellbeing of employees and customers will always be Representative Greenwood's and my main concern, and it's vital that residents have access to essential services."
The temporary DMV will operate in Building A in rooms 1013 and 1014 at 601 James R. Thompson Blvd. The weekly hours of operation will be Tuesday 8 a.m.-5:30 p.m.; Wednesday through Friday 8 a.m.-5 p.m.; and Saturday 7:30 a.m.- noon.
Commercial driver's license holders who wish to conduct a CDL drive exam are encouraged to visit www.cyberdriveillinois.com or call 217-785-3013 to make an appointment at any of these CDL facilities:
Salem – 1375 W. Whittaker
Marion – 1905 Rendleman St.
Springfield – 2701 S. Dirksen Parkway
Charleston – 1010 E. Street
Belleville – 400 W. Main (beginning Oct. 15)
The Belleville Driver Services facility located at 400 W. Main will begin offering CDL drive exams on Tuesday, October 15.
Category: News