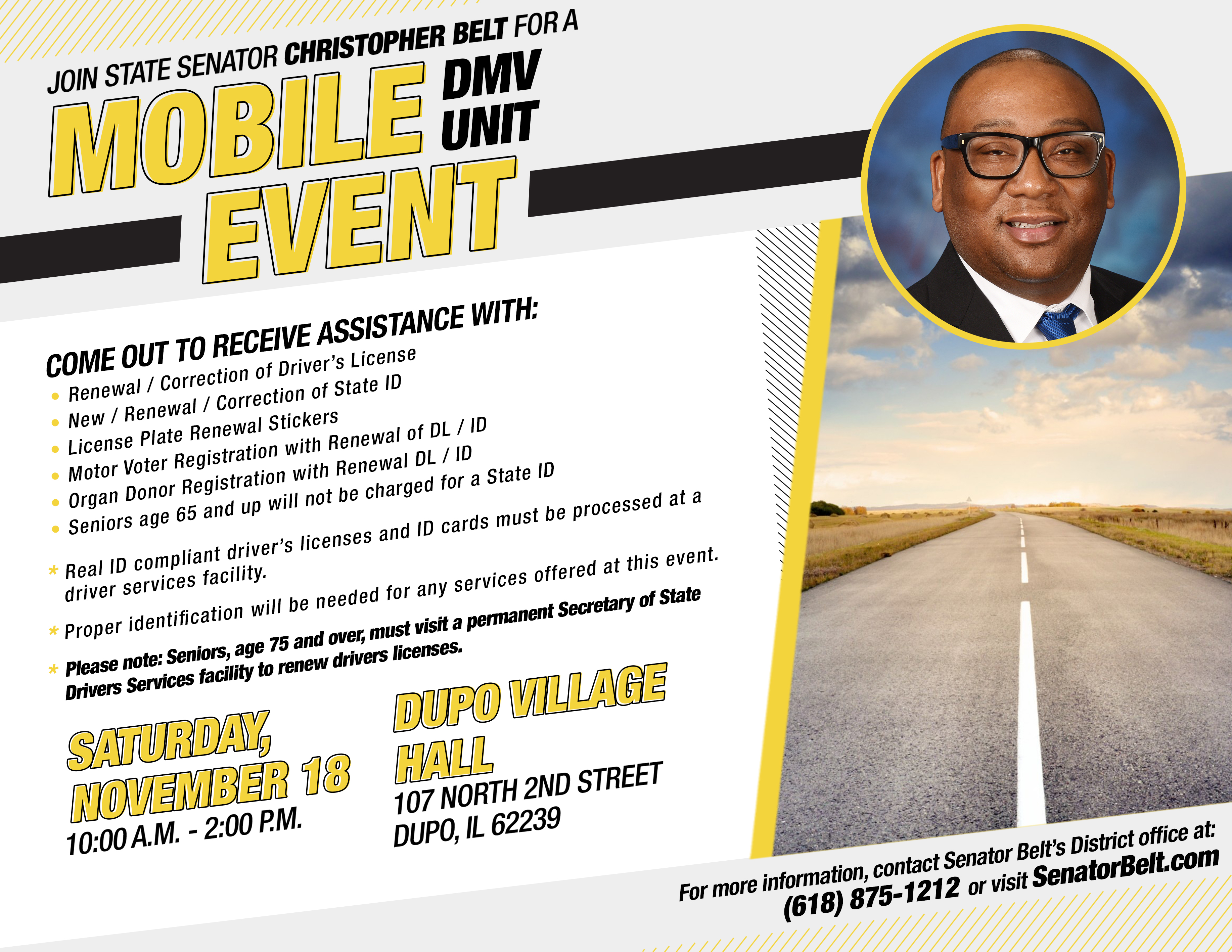 DUPO — Motorists who need to renew their driver's licenses and purchase vehicle stickers can attend a free mobile unit event Saturday sponsored by State Senator Christopher Belt.
"The mobile unit makes it easier for people to receive necessary services while cutting wait times," said Belt (D-Swansea). "I encourage residents to stop by if they need to renew their licenses or vehicle registration."
The free event is on a first come, first serve basis and will be held Saturday, Nov. 18 from 10 a.m. to 2 p.m. at the Dupo Village Hall, located at 107 N. 2nd St. The unit operates like a DMV office and offers driver's license renewals, identification cards and license plate stickers.
Belt invites local veterans to utilize this event to add a veteran designation to their driver's license or state ID. For veteran designation, residents must bring their DD-214 or Form 13038. For more information about veteran ID services, call the Illinois Department of Veterans' Affairs at 1-800-437-9824.
With questions or for additional information, contact Senator Belt's office at 618-875-1212.