Published: Wednesday, March 23, 2022 01:36 PM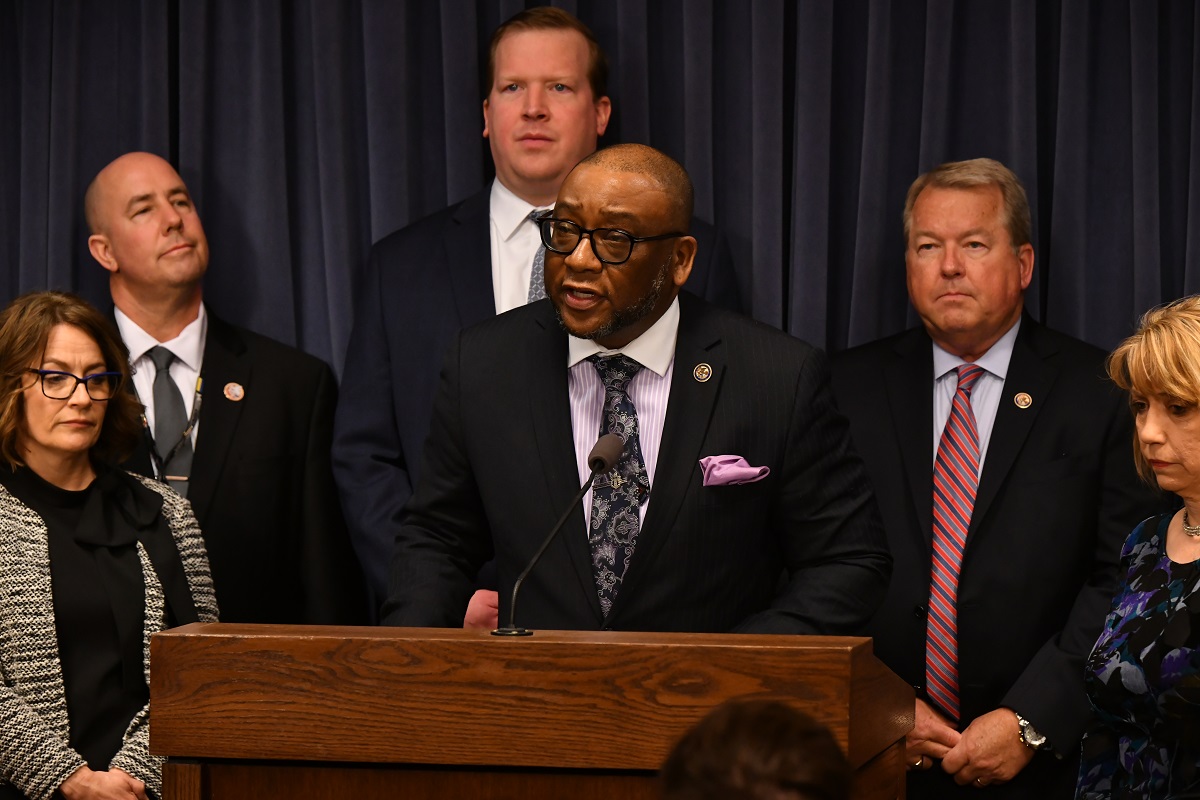 SPRINGFIELD – State Senator Christopher Belt (D-Swansea) joined state legislators and fire officials to highlight a measure that would help recruit more volunteer firefighters and EMS personnel by providing an income tax credit at a press conference Wednesday.
"When your house catches on fire or you get in a car accident, you rely on first responders for assistance and protection," Belt said. "Many communities are using paid-on-call firefighters who respond from home and receive just a small stipend or maybe minimum wage."
Belt, alongside Representative Lance Yednock (D-Ottawa), representatives from the Illinois Firefighters Association and members of the General Assembly outlined a measure that would incentivize more long-term volunteer firefighters and EMS personnel.
Senate Bill 3027 would provide a $500 income tax credit for volunteer firefighters and EMS personnel who are a member or work for a fire department or fire protection district for at least nine months and do not receive more than $10,000 for their volunteer services during the taxable year. Current law does not provide a tax credit. Other states that offer a similar credit include New York, Iowa and Maryland.
Read more: Belt, elected officials, firefighters highlight measure to encourage long-term volunteer...
Category: Press Releases