Published: Tuesday, November 16, 2021 10:30 AM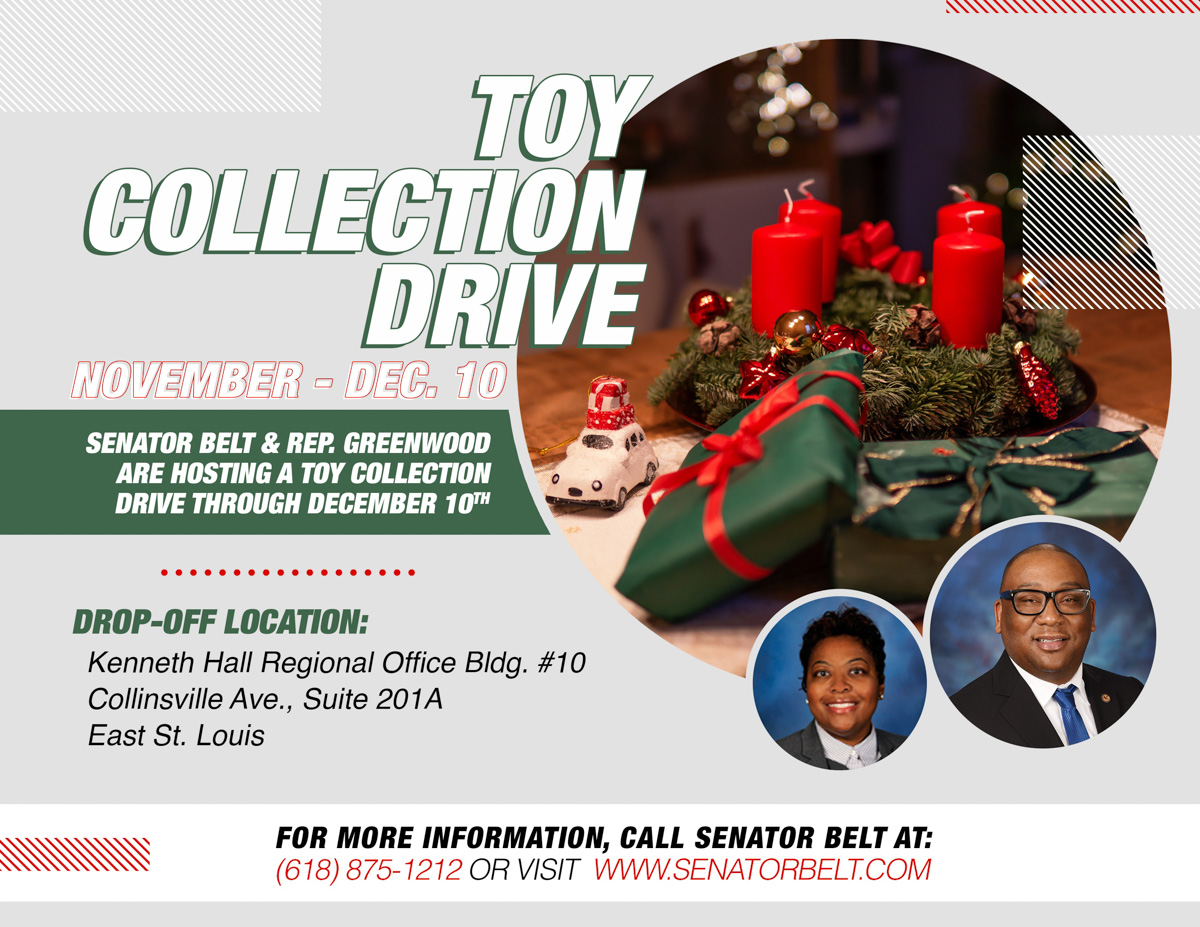 EAST ST. LOUIS – This holiday season, Senator Christopher Belt (D-Swansea) and Representative LaToya Greenwood (D-East St. Louis) are collecting toys to give children in need a special holiday surprise.
The toys will be collected now through Dec. 10. Toys for children of all ages can be dropped off at Belt's office, located at Kenneth Hall Regional Office Building #10 Collinsville Ave., Suite 201A in East St. Louis. Residents can drop off toys Monday through Friday from 9 a.m. to 5 p.m. and Saturday and Sunday from 10 a.m. to 3 p.m.
Read more: Belt: Donate toys to children in need this holiday
Category: Press Releases