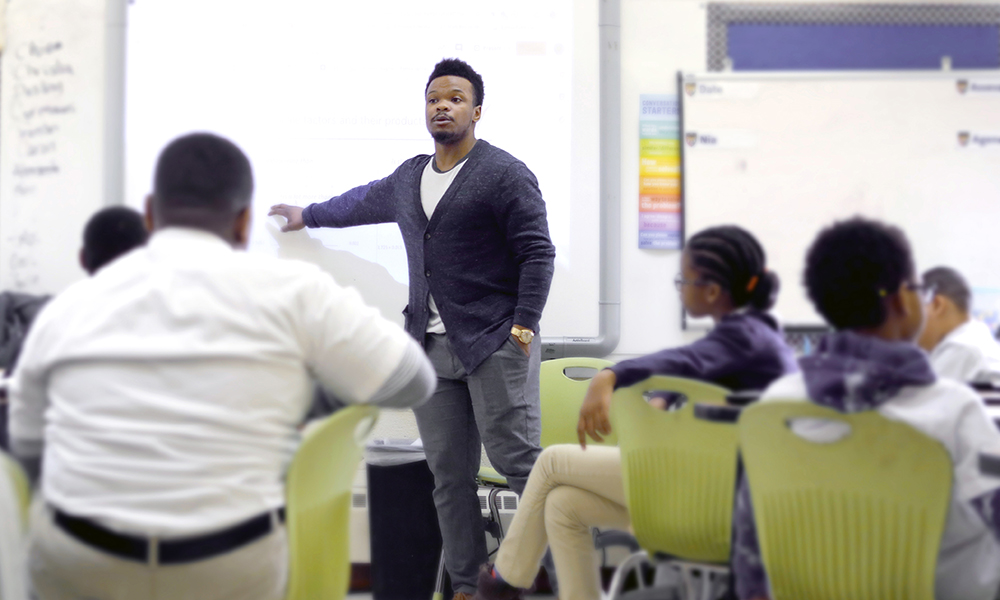 SPRINGFIELD – Harm reduction drug education will now be available to public K-12 students in Illinois thanks to a new law supported by State Senator Christopher Belt.
"It is important to acknowledge that current substance abuse education isn't reflective of Black and Brown communities," said Belt (D-Swansea). "This law will place emphasis on cultural competency and harm reduction, making substance abuse prevention achievable for all populations — regardless of students' races or backgrounds."
The new law will introduce research-informed, culturally and age appropriate, prevention-centric guidelines for drug education programs in Illinois public K-12 education.
Current drug education recommendations and programs, like "D.A.R.E", focus on refusal skills rather than harm reduction. Refusal skills are still necessary; however, students, parents and staff are not equipped with the full continuum of primary prevention and intervention strategies. Harm reduction incorporates a spectrum of strategies that include safer use, managed use, abstinence, meeting people who use drugs "where they're at" and addressing conditions of use along with the use itself.
"This does not attempt to minimize or ignore the harm and danger associated with illicit drug use," said Belt. "More so, we are recognizing concerns such as poverty, race, discrimination and inequity as individual vulnerabilities that affect the ways students deal with drug-related harm."
Senate Bill 2223 was signed on Friday and goes into effect immediately.