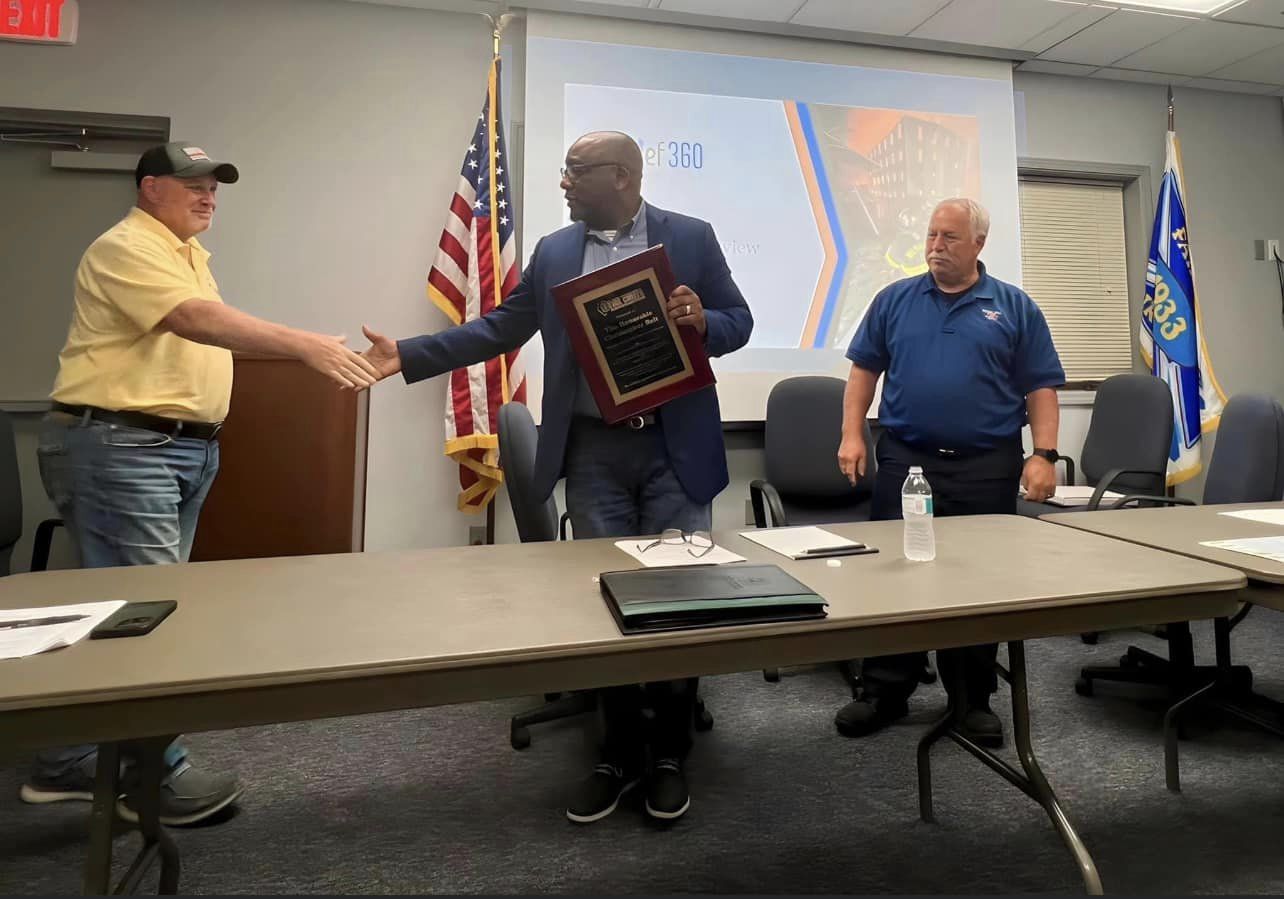 EAST ST. LOUIS – After years of pushing for a volunteer firefighter tax credit, State Senator Christopher Belt was able to secure a tax incentive for these volunteers in this year's revenue package. Through his efforts and advocacy on the topic, Belt received an award from the St. Clair/Monroe County Fire Chiefs Association and MABAs Division 32.
"Volunteer firefighters are the backbone of communities throughout Illinois," said Belt (D-Swansea). "They selflessly dedicate their time ensuring our communities are kept safe in emergencies. Offering them a small tax incentive is just one way we can thank them and honor their service."
A tax credit for volunteer firefighters was included in Senate Bill 1963, which passed both chambers earlier this year with bipartisan support. To qualify for the $500 tax credit, people must serve as a volunteer firefighter for at least nine months of the year and receive no more than $5,000 in compensation for their services during the taxable year.
"On behalf of the St. Clair/Monroe County Fire Chiefs Association and Mutual Aid Box Alarm System Division 32, I was pleased to present Senator Belt with a small token of appreciation at our meeting this week," said Tom Elliff, fire chief/administrator of Signal Hill Fire Department. "Senator Belt has worked tirelessly in the best interest of the fire service to ensure that volunteer firefighters in the state are recognized for their efforts to help keep their communities safe. We hope this tax credit will add more to the efforts being done around the state to recruit and retain volunteers."
If you are interested in becoming a volunteer firefighter in your community, contact the fire chief of your local fire department.