Published: Monday, April 06, 2020 11:33 AM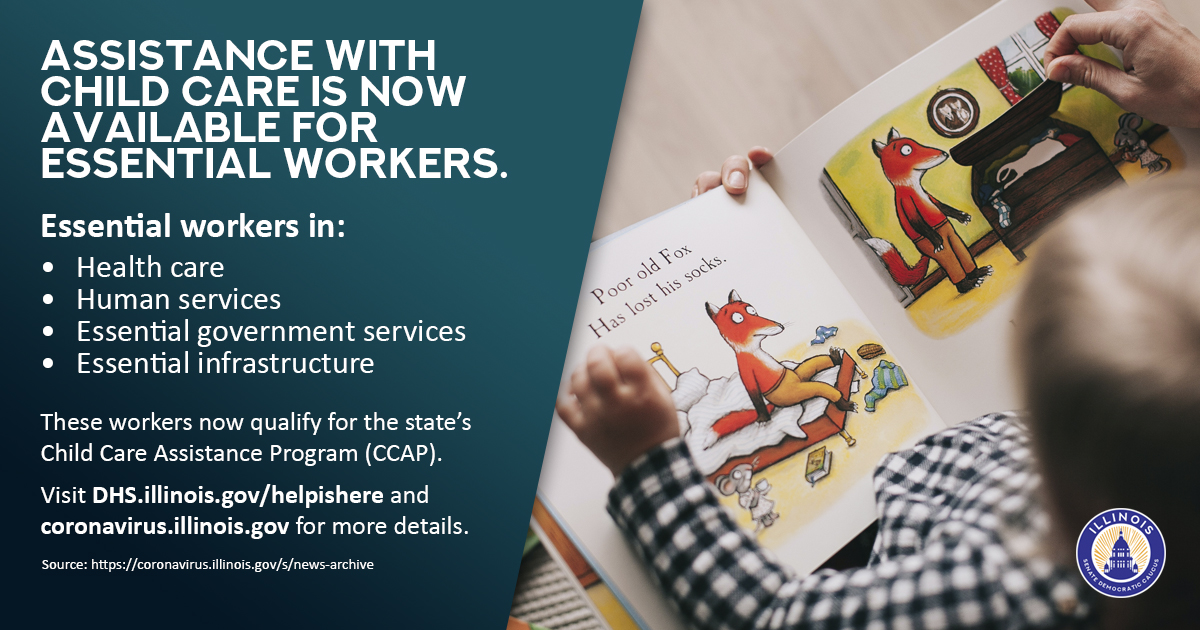 SPRINGFIELD– State Senator Christopher Belt (D-Centreville) announced Monday the expansion of support to childcare workers and other essential workers during the COVID-19 pandemic.
"During this crisis, essential workers still need someone to watch their children. Additional support for these hardworking individuals is critical," Belt said. "This ensures their kids are still safe while increasing the affordability for care."
All essential workers in health care, human services, essential government services, and essential infrastructure now qualify for the state's Child Care Assistance. Most of the expenses of emergency childcare centers and homes will be covered. This expansion of eligibility includes those working as nurses and doctors, supporting staff in hospitals, grocery store clerks and food producers.
Emergency childcare centers will receive additional reimbursement rates above their usual pay rate. Childcare centers interested in re-opening as emergency child centers are able to apply for a permit through the Illinois Department of Children and Family Services. To apply visit: www2.illinois.gov/sites/OECD.
Home childcare providers do not need a permit and can serve up to six children.
For more information on assistance available at the Department of Human Services visit: DHS.illinois.gov/helpishere and coronavirus.illinois.gov
Category: Press Releases